gm!
A warm welcome to the new creatives who joined us last week.
"Everything changes for the better when you take ownership of your own problems." ― Robert Ringer
In this issue, let's take a look at the benefits of creating a custom marketplace for your NFT community and how to use Rarible's no-code builder.
---
Last week was all about the hotly anticipated $BLUR airdrop!
Some of the biggest users of Blur received tokens worth over $1 million. 💸
It's safe to say that airdrop season is back!
However, it didn't take long for NFT Twitter to start the $BLUR vs. OpenSea conversation.
This thread was quite interesting:
OpenSea responded:
In my non-expert opinion, it's about time creators and brands started building and using their own marketplaces.
Here's why.
Why You Should Create A Custom NFT Marketplace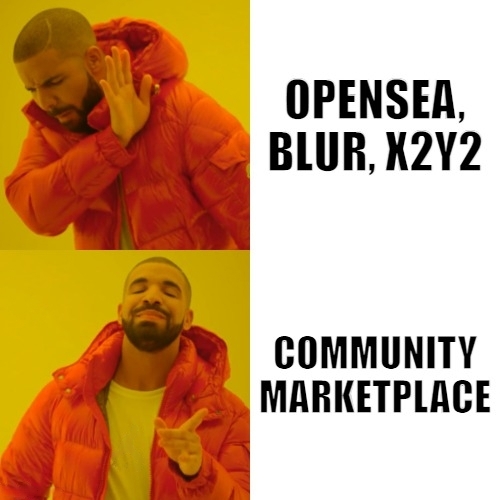 The main reason to create a custom NFT marketplace is to own the user experience for your community.
You don't want your collectors caught in the middle of the OpenSea/BLUR beef.
Other benefits include:
You can control pricing, royalties, and profit margins

Generate revenue from trading fees or charge 0% to incentivize your community

Any revenue earned can be sent to a shared treasury to further benefit your users

Access liquidity from multiple marketplaces (using Rarible Protocol)

Help your holders to avoid fake collections on other platforms
For collectors, it's like going to an Apple Store versus visiting random smartphone retailers.
As NFT projects get bigger, I expect more of them to start taking this path.
Overview Of The Rarible Marketplace Builder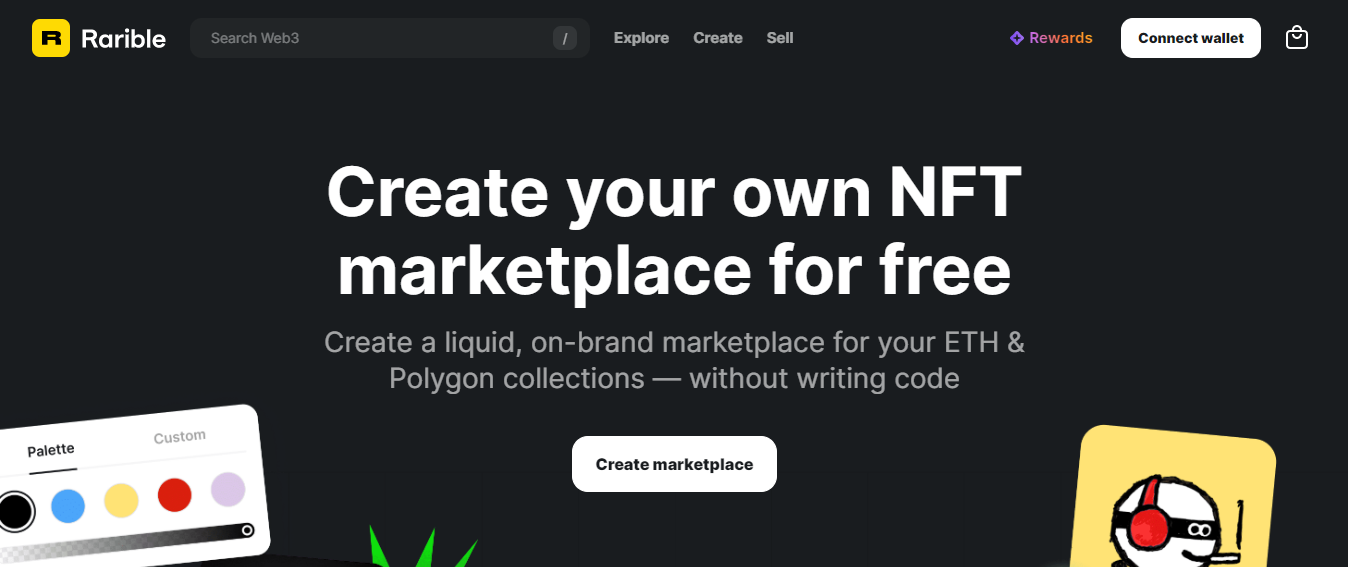 Rarible's community marketplace feature enables creators and brands to create NFT marketplaces for any of their collections on Ethereum or Polygon.
All without writing a single line of code.
It's completely free to use. No setup charges, monthly costs, or transaction fees.
As a creator or brand, you can decide to charge trading fees and designate a wallet to receive proceeds (e.g. a community treasury).
Perhaps the most important feature is the built-in liquidity from marketplaces integrated with the Rarible Protocol including OpenSea, X2Y2, LooksRare, Rarible.com, and more.
Here are examples of branded marketplaces built using the tool:
How To Create Your Own Marketplace
With Rarible's no-code builder, you can create your own community marketplace in a few minutes!
Here's how.
Step 1
Visit https://rarible.com and click "Connect wallet".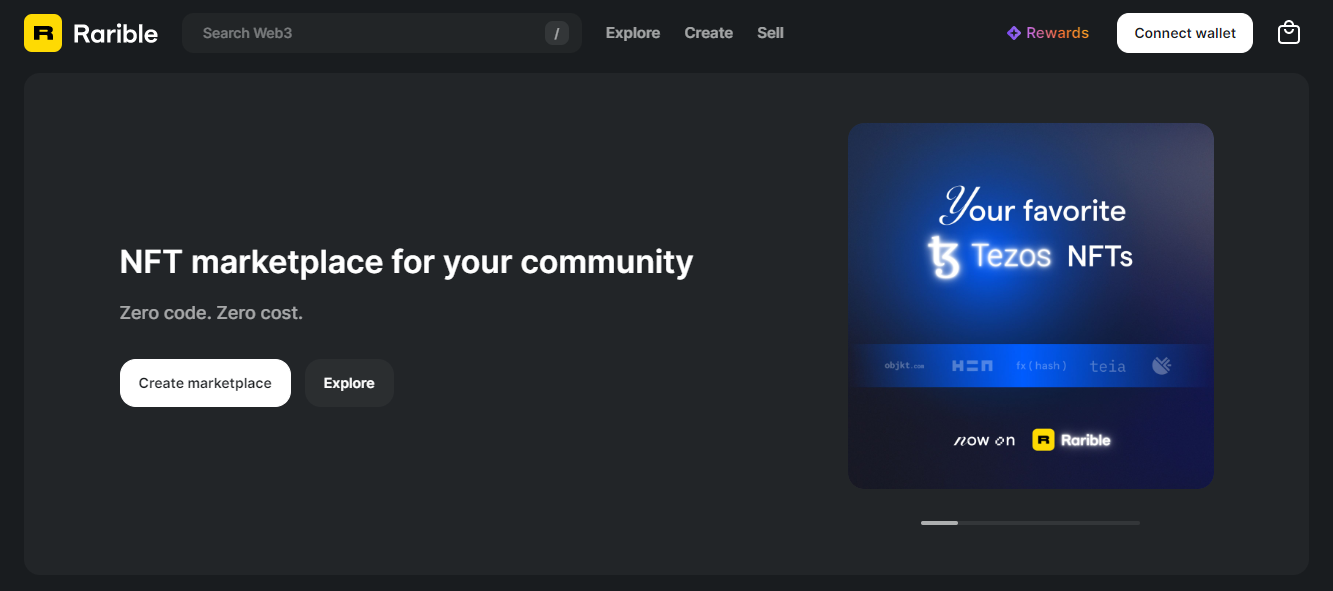 Ensure you connect the wallet that owns the NFT collection.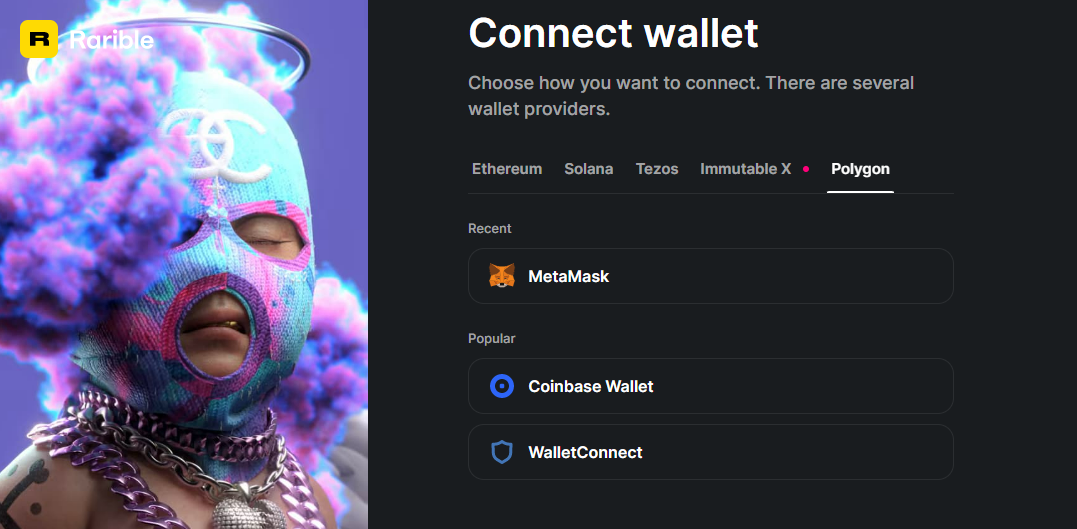 Step 2
After connecting your wallet, click "Collection" in your profile menu to navigate to your Collections page.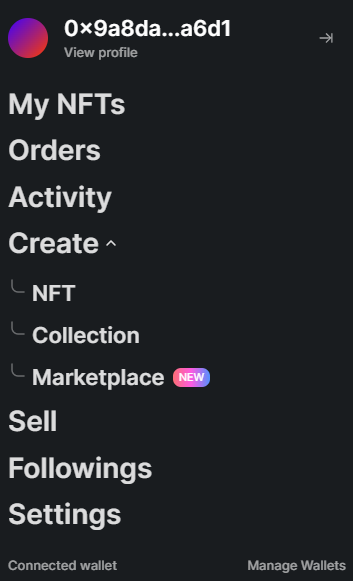 Then, select the collection you want to create a marketplace for.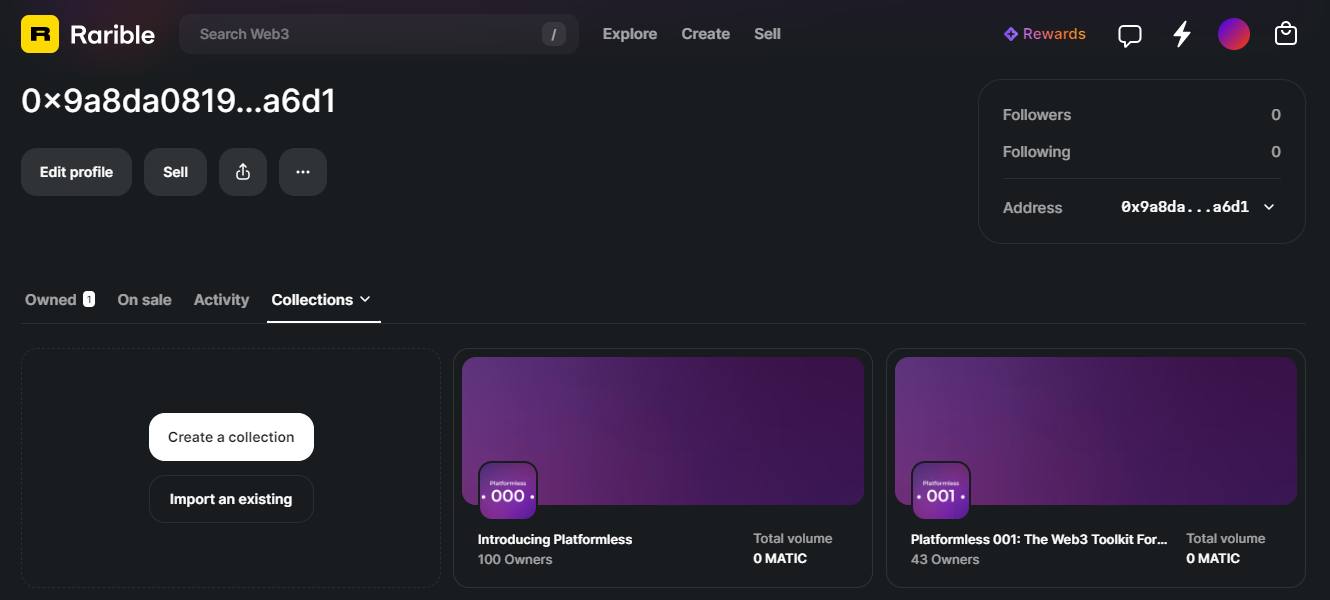 Step 3
On the Collection page, click "Create marketplace" and complete the short form.
You will need to sign an off-chain message with your wallet (no gas fees).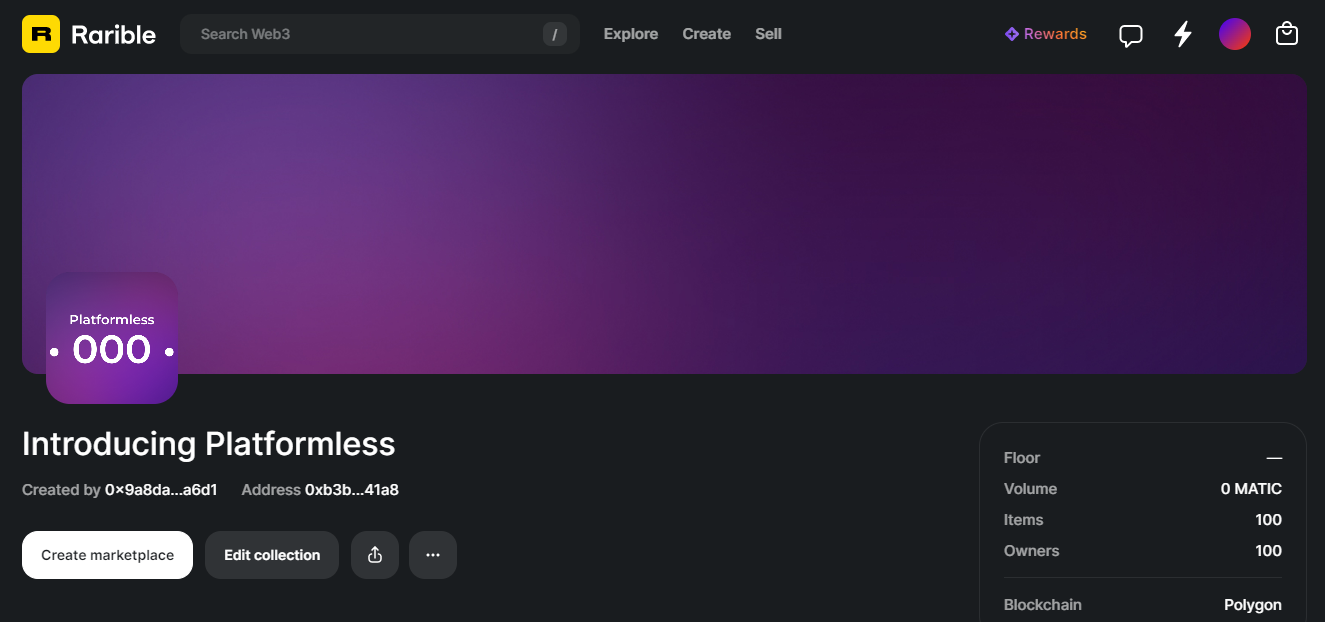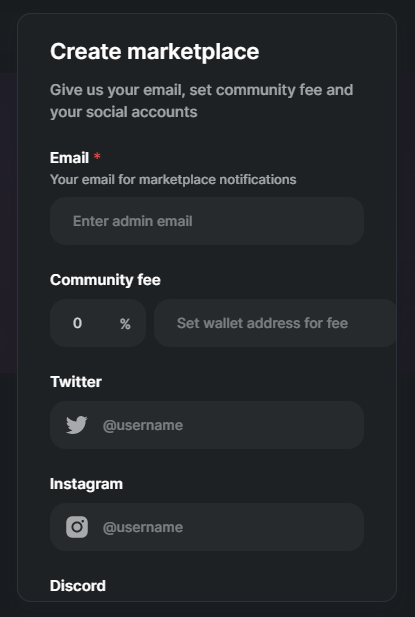 BOOM! 🎉
You've just created a custom NFT marketplace for your community.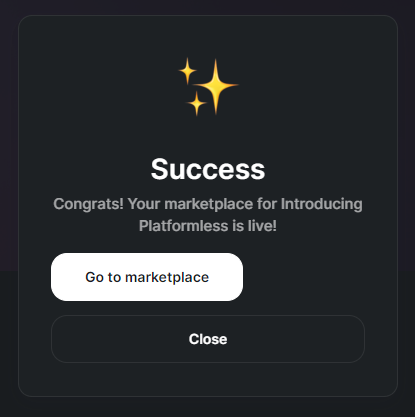 After setting up your marketplace, you can customize its overall look and feel:
Add a logo

Update the theme (Light or Dark)

Change the fonts and colors
The Rarible team also works with communities that require additional features or customizations e.g. multiple collections.
You can sign up for the service here:
https://airtable.com/shrZY3oPvz17V9uNN
Conclusion
Community-owned NFT marketplaces are not yet the standard in web3.
However, I expect this to change as bigger brands enter the space.
Time will tell.
This issue is available to mint as a free collectible. Collecting one will help me to know that my work is providing value to you.
Thank you for reading! 🙏
See you next week for Issue 005.
Let's #goplatformless together.
Best,
Emeka.
Did you enjoy reading this post? If yes, kindly subscribe and share the link below with your friends and fellow creatives. 🙏
https://goplatformless.xyz/subscribe
Disclaimer
Nothing I share will ever be financial or investment advice. No content will be sponsored unless otherwise stated.
#nft
#marketplaces
#rarible
#community